Welcoming bonuses are one of the most popular ways for brokers to attract customers. It has some of the best advantages you can think of – you get free money on your account that you can use for stress-free trading, it gives you the possibility to test out the broker as well as yourself and get the full experience of how trading actually works. At the same time, it is good for the brokers as they can stand out from others.
XM

Markets.com

Volume Requirement
Not Stated
Validation
Email confirmation
Thus, Forex free no deposit bonuses are popular worldwide. But even so, sometimes it can be very hard to find a good deposit bonus as all of them come with certain conditions. Even more, there might be a scam broker behind it. Since it is a very common practice and since the no deposit bonuses are very popular I decided to explain what they are, how do they work, why it is a good idea to take it and where to find the best South African no deposit bonus conditions.
What is a No deposit bonus?
If you've been searching for a new broker to trade with you would see that some of them are offering Welcome no deposit bonuses to new customers. It is kind of a greeting for newly registered users. The amount of these bonuses are not very high and mostly varies between ZAR 400 and ZAR 700, some broker can offer higher bonuses as well. Why would the broker offer me free money? – you might ask. There is a simple explanation for it. Offering no deposit bonuses is a very good way for brokers to attract new customers. Let's put it this way: you have spent hours to find a good broker to start trading with, out of thousand brokers you ended up with two that you evenly like and now you need to decide between them. One of these brokers is offering the welcoming bonus of ZAR 400. The other brokerage does not have a bonus. In this situation, it would be logical if you choose the broker that is offering free no deposit bonus. The reason is quite simple, as it helps to determine the quality of the company as mentioned earlier.
How Do No deposit bonuses work?
Welcoming bonuses are easy to get and easy to use as well. After registration, in many cases, you will need to verify your account. However, you can find Forex no deposit bonus without verification as well.  When you finish the whole registration process the bonus amount will be transferred to your account automatically. Usually, it takes a short time but in some cases, it might take up to 24 hours. The best thing is that you do not need to deposit any money on your account in order to receive it. When the bonus is transfered, you can start trading immediately. You do not need to worry about losing if your trades end up being a loss, however, if you trade successfully you will receive the profits. This is another big advantage of the no deposit bonus. Speaking of advantages, let's discuss it more broadly.
Advantages of Forex no deposit bonuses
A great thing about no deposit bonuses is that it is equally accessible for both experienced and beginner traders. Everyone can claim and use the welcoming bonus when creating an account with the new broker. It also means that traders with all the levels of experience and even without any of it – can find something that is good in it.
Stress is one of the major factors that hinder the traders while trading, it happens to everyone but is most common among the inexperienced traders. The stress is of course due to the risk of losing the trade and therefore losing the money. While trading with no deposit bonus one can be free from the risk and stress. Did you lose all the bonus money? That's okay. It was not the money from your pocket. Therefore there's nothing to worry about.
There are other ways to trade without risks and stress, but all of them have the same thing in common -they are not profitable. It is mostly done with demo/practice account. With the Forex no deposit bonuses you can trade without stress and at the same time get real profit from it.
You get to know the broker
Getting to know the broker is one of the benefits of the welcoming bonuses. Even if you devote a lot of time towards choosing the right broker, the trading experience could be completely different from the results of your research. Using no deposit Forex bonuses offered by South African brokers is a good way to determine if it is a reliable broker, if conditions, support, and withdrawal terms are acceptable for you before you decide to commit to long-term trading.
Another thing you would like to try out beforehand while still gaining the profits is the platform that the broker is offering. Just like any other features of the broker you can see if the platform suggested by it is the one you want to trade on.
As you can see, free no deposit bonus does not come only with free money to trade with but with some other great opportunities as well.
Be careful while choosing
As I have mentioned above, there is a high chance that when you have a choice between the two brokers it is more likely that you will choose the one that offers the welcoming no deposit Forex bonus. Brokers know that as well. This is why there are many scam brokers that might want to attract your attention with high bonuses. Therefore there are some necessary steps you should take before applying for no deposit bonuses. First things first, the brokerage should be reliable. It is hard to choose the good broker between so many scam or not-that-good ones and it might take a lot of time. But believe me, it is better to spend more time on research in the beginning than lose time on trying to get your money back from the scam broker afterward. It might be a nightmare! Therefore choose the best broker in South Africa that offers no deposit bonus to its customers before you commit to it.
To choose the legit and good no deposit bonus you need to understand the way brokers look at it. There are not many reliable brokers that are offering such bonuses, simply because it can be not profitable for them. Usually, bonuses without deposits are offered by the brokers that have had a profitable period and can afford to give ZAR 500 or so to every eligible customer that will open an account with them. Hence, if you see the broker offering high amount bonus to the customers it might be a red flag for you. In Forex trading, bigger is not always better. Hence, if you are seeing one broker offering ZAR 400 and the other ZAR 3000 it is not a good idea to rush the larger amount immediately, it can very easily turn out to be a scam!  So when you find it, don't just think you got lucky, check the broker, see its website, number of traders and check the review, then ask yourself – can this broker afford the high bonus it offers?
To find the best Forex free no deposit bonus you need to dig deeper. And with it, I mean the terms and conditions. The broker is not your kind relative that will give you cash on your birthday to enjoy. The bonus money you are getting comes with certain conditions that you need to fulfill to be able to profit from it. The main requirement is the trading volume. The broker is setting a certain volume of the traders that you need to make when you are using the bonus. This rule applies to every broker, but the volumes are always different. There might be two cases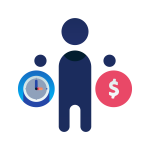 1. The broker sets a deadline and volume of the trades that it is impossible for anyone to meet if the person does not have trading superpowers. If you find that the volume is too high you need to understand that it is a trap for you to deposit more and more money additionally and in the end lose it all.  Just if you will somehow be able to gain some profit, the most cases withdrawal will not be possible for you.
2. It might be the case that volume is high with good brokers as well. It will be more reasonable than with the scammer brokers, but still high. If you see that the broker has reasonable volume, but still seems high for you, it means that you still lack the experience for it.
Another thing to consider is Forex no deposit bonus withdrawal rules. Getting the bonus is very easy, it must be easy to get the money from the account as well. But do not be mistaken here, you cannot withdraw the initial deposit money that was given to you. At the same time, if you make profits and withdraw the money, the initial deposit will be proportionally reduced. Therefore when I talk about no deposit bonus withdrawal, I mean the withdrawal of the profits made from it.
If you have fulfilled all of the conditions that were required it should be very easy to withdraw the profit from your account. Just like in any other case. However, things are different with scam brokers. Just imagine, you get the bonus amount on your account, you trade and do everything that is required, your trades were successful so you got some profit which you want to withdraw and strange things start to happen. You make the withdrawal request but it is unavailable, you get a response that you have violated some of the laws and cannot get the money, or they transferred the money but it is nowhere, or they simply do not let you know anything and do not answer your emails or calls. Trust me, you would love to avoid it all, therefore make sure to always read the withdrawal terms and conditions well. If it is too complicated and unreal – leave it and search for a better South African Forex no deposit bonus with a better company.
How to find the best South African no deposit bonus?
Okay, now you know what no deposit is, how it works and what you need to pay attention to when choosing it. But how to find the best South African no deposit bonuses available for SA traders?
First of all, and you should have already guessed it – do thorough research and avoid any promotional campaigns. The bonuses depend on how profitable the brokers are, therefore there are certain times when no deposit Forex bonuses are available. If you have already chosen one or two brokers you want to trade with, make sure to check their websites time after time. Also, it is a good idea to subscribe to their newsletter, many large brokerages have newsletters that often include promotional offerings as well. This way you will always be the one who will get the latest updates first.