TradeMarkets – Key Features of This New and Promising Financial Provider

TradeMarkets Review
Traders are constantly looking for a partner they can trust and have confidence in, especially now when markets are so unpredictable. In their quest for the appropriate brokerage, it is possible to choose between various names, but somehow, several brands manage to stand out.
That's the case with TradeMarkets, a relatively-new provider in the space, but one that shows some promising benefits. Operating under the regulatory authority of the FSCA, it manages to build trust from the very start. Your funds are protected, which is also the case when it comes to personal information. Without further ado, let's take a closer look at the TradeMarkets trading features.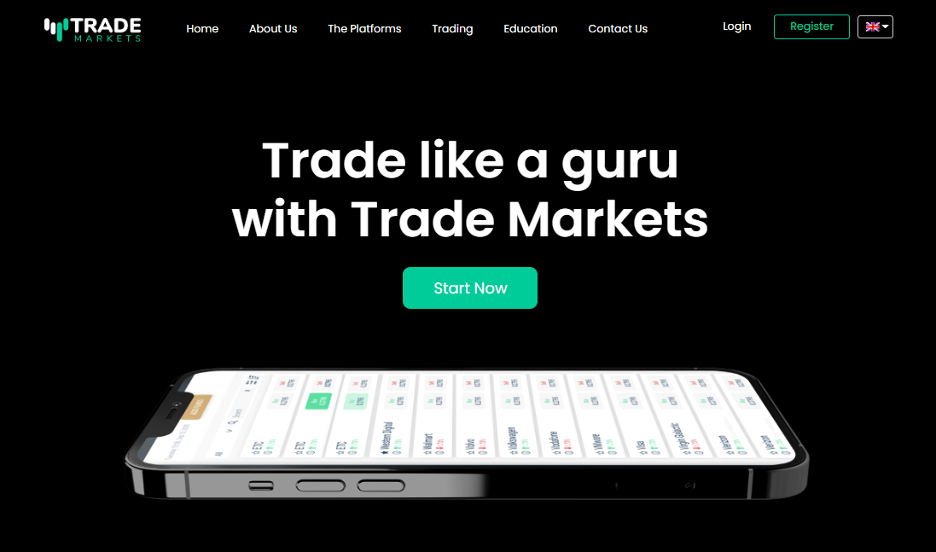 Source: https://trademarkets.com/who-we-are/
Advanced trading software
Among the top requirements for a suited trading platform, fast execution, flexibility, security, and a variety of trading tools rank at the top. TradeMarkets has carefully selected solutions that offer all of these, and much more than that, hoping to meet the diverse customer demands.
The brand offers access to a well-known platform in the retail trading industry, that has been used for a very long time. It works for professionals, but beginners can also find their way around it easily. The interface is friendly and learning to master the platform can be done relatively quickly.
WebTrader is your second option, and in this case, we are dealing with a platform that puts more emphasis on flexibility. You can use it on any type of device, with no installation, taking advantage of a large array of technical indicators and other tools.
Keeping track of market and trading performance, even while on the go, is no longer a fallacy. Traders need to be cautious, which is where the utility of mobile trading kicks in. When working with this broker, you can enjoy mobile trading capabilities.
A multitude of assets
A carefully selected list of assets, that includes cryptos, currencies, commodities and more, has been put together. Trading conditions with TradeMarkets are advantageous, regardless of what account type you choose. The company wants each customer to feel rewarded, even if their initial deposit is low. In terms of rates, figures are mostly in line with market averages.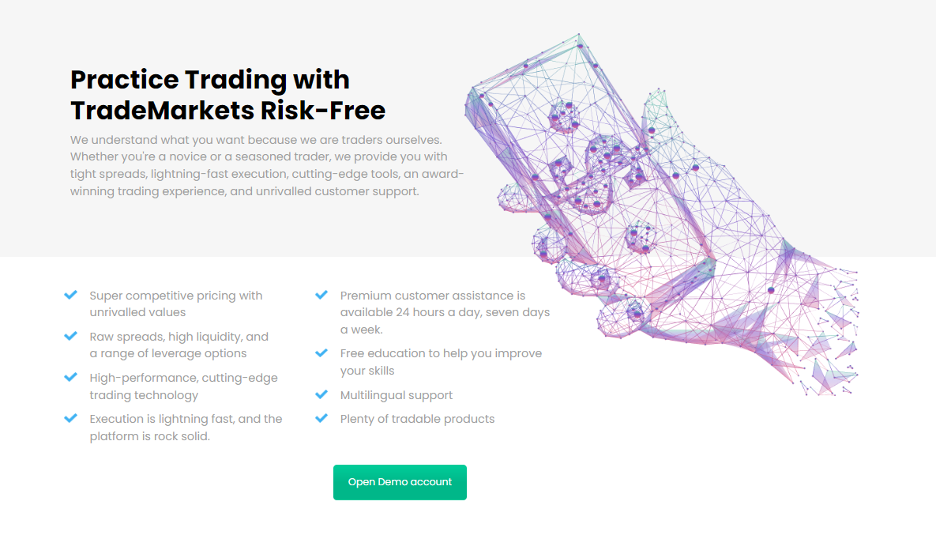 Source: trademarkets.com
Learn with TradeMarkets
With professional trading knowledge at hand, TradeMarkets aims to reach individuals who are not yet familiar with the financial markets, while also helping already-existing traders enhance their abilities.
Achieving this ambitious goal is possible thanks to the educational resources the brand has designed, including access to market updates, technical/fundamental analysis, webinars, an account manager, 1-on-1 sessions, and many others.
Final thoughts
TradeMarkets turns out to be a modern brokerage, with trading conditions that meet the latest demands raised by traders. Because it has been launched recently, the entire ecosystem was constructed in such a way that people from all around the world can find it suited. The brand can definitely be labeled as professional and trusted.