Forex trading is on the rise around the world. African countries such as South Africa, Kenya, Nigeria, and some others are supporting the FX market development. They are trying to develop a legal framework that will not hinder the market development, but at the same time will make the enviroment safer for local traders. Unfortunately, not all countries have the right idea about Forex trading. In Uganda, the government and part of the community look at Forex trading in the same way as gambling. Therefore, Forex trading in Uganda today with the reliable, regulated brokers is not possible.
While the country has a financial regulator – Uganda Financial Intelligence Authority – it does not regulate the Forex market. The main purpose of the financial authority is to prevent money laundering in the country. As a result, there is no regulatory framework for Forex trading in Uganda, and there are no licensed Forex brokers. This is a huge problem for those, who want to trade Forex in the country. Many Ugandans, especially youngsters understand the advantages of Forex trading. As in almost every African country, in Uganda, there is a lack of career opportunities for young people. Therefore, many would like to turn to Forex trading for a living. However, it is hard for them to do so, without proper regulations and Forex brokers in Uganda.
The old age of Forex trading in Uganda
As there are no regulations in Uganda, there are no local online Forex brokers that are reliable. Instead of licensing FX brokerages, Ugandan financial authority is regulating Forex bureaus that offer currency exchange. So if you are living in Uganda and want to benefit from the exchange of currencies,  you have two choices. You can rely on the Forex operators that offer to trade on behalf of you. I would not recommend this option, as it has been a root of each and every Forex Ponzi scheme. If you dislike this option as much as I do, you can simply go to the Forex bureau close to you buy any currency, go home and wait until the rate will change in your favor. Once it changes, you can go back to the same bureau and exchange it back. All without the Forex brokers in Uganda. Perhaps, you understand how uncomfortable and unprofitable this option is.
How to trade Forex in Uganda
As you can see, there are not many options to trade Forex locally. Despite it, Forex trading is slowly taking a shape in Uganda. Luckily for the people who want to start trading, Forex is not something that is attached to the country. You can trade from anywhere you want, as the trading process takes place online. Therefore, as a Ugandan trader, you can open an account with the International Forex brokers that offer their services to the residents of Uganda.
Best Forex brokers that accept traders in Uganda
As the list of the best Forex brokers in Uganda is empty, you can choose one from the International broker's list. However, choosing the best one from the huge list of international brokerages is not an easy job.  Here are some companies you can start trading with. They are chosen based on their reliability, quality of service, features, and reviews.
These are some of the best brokers that accept traders from Uganda. To start trading with any of them, you simply need a laptop and internet. The best brokers for Ugandan traders have great 24/5 customer support and can provide the information you need to open an account with them. It is very easy and takes a short time. But before we go to that, let me talk a bit on how to choose the right broker in Uganda.
How to choose the best Forex broker in Uganda
The broker must be regulated
The first tip I give on choosing the right broker is to choose the one that is locally regulated. Unfortunately, this advice will not help you since there is no license in Uganda. However, you can choose the most reliable broker according to the licenses it has. Most of the international brokers have more than one license. The most reliable authorities that regulate brokers are FCA – The financial watchdog of the UK; BaFin – in Germany, CySEC – in Cyprus, ASIC in Australia. You can choose the brokerage that has a license by any or several of these regulators.
The probability that this broker will be unfaithful is very low and they can be the best Forex brokers accepting traders in Uganda.
Check the license with the regulator
However, there are some brokers that claim to be regulated but in reality, are not. Such brokers usually have the license number displayed on the website, which is not valid – it can be revoked, stolen from other regulated brokers or simply made up. Hence, do not just assume you have found a good broker once you see the license number on their website. Instead, go to the regulator's website to check it. You can check the validity of it by entering the license number or full name of the brokerage firm. This way, you will make sure that you are not dealing with a scam broker.
Check the features of the broker
Check the terms and conditions page on the broker's website. Especially pay attention to the commissions and extra charges that can apply to your trading account, and money withdrawal policy. If you want to trade with the best Forex brokers in Uganda you need to choose one, that does not have commissions and has a good withdrawal policy. There must not be any commissions on withdrawals, it should be fast and easy.

Read the reviews
Last but not least, read the reviews and opinions about the brokerage. Unfortunately, there are some less reliable brokers that offer good service in certain countries but are not that good for the traders from other countries. For example, the broker might be regulated by the FCA, since there are strict rules in the United Kingdom this broker would offer a good service in there. However, the brokerage might not be regulated in another country outside the EU and offer less satisfying services. Therefore pay attention to the reviews and comments by the customers as they will let you know if it really is the best Forex broker that accepts traders in Uganda or not.
How to start Forex trading in Uganda
As I said, trading Forex is the same everywhere in the United Kingdom or in Uganda. Once you choose the right broker you need to open a trading account with it. I strongly suggest starting with a demo account. Demo accounts are the virtual trading accounts where you can practice trading. It has several advantages that you can use to make the right choice and be profitable.
On the demo account, you are not trading with real money, the broker gives you virtual money instead. Everything else is real – the market moves in the same way, the exchange rates are the same as in reality, you have the same tools and receive the same signals.  With the demo account you can see if the broker you chose to trade with is really good, how good is the platform it is offering and etc. At the same time, you can see how profitable you are.
Choose an account type
Once you trade on a demo account, you should open a real trading account with the best Forex broker in Uganda you chose. Usually, brokers offer several types of accounts. If you are a beginner I would recommend opening a mini account or standard one if mini accounts are not available. This type of accounts has the smallest minimum deposit required.
Choose the account currency
You also need to choose the currency for your account and currency pair you want to trade. Most brokers offer USD, GBP, and EUR as account currency, however, there can be other currencies with different brokers. As for the currency pair you want to trade, you should choose it based on your preferences and knowledge. Think about it before you choose the broker, while all of them offer Major and most of the minor currencies, the pair you want to trade with might not be available with a certain Forex broker.
Set up the trading software
Once you open an account, you will have to set up software to trade on. Broker's might offer MT4, MT5, Webtrader or CTrader, they can also offer their own, custom made platform. It is recommended not to start trading on custom made platforms as the others are more reliable and you can see them with almost all good brokers.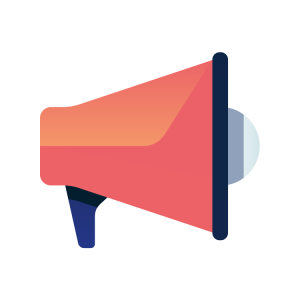 Once you go through all the steps you are ready to start Forex trading in Uganda today. Make sure to make a good research about the broker. See its license number and ensure that it is valid. Check the features and policies the broker has and go through the reviews and comments made by the broker's customers. This way, you will be sure that your funds are safe and you get the best Forex broker in Uganda.