Have you ever had an idea that could potentially change your life? It could be learning something new, starting a business, or in fact investing in a financial market. If so, you would guess what is the hardest part of actually making the idea work – the first steps. For Forex trading this first and I would say hardest and most important one is choosing the right broker. I will be straightforward – choosing a broker is a real headache. But on the other hand, skipping it all will lead you to an even bigger headache.
If you want to avoid the troubles of getting stuck with a scam broker or simply with one that does not satisfy your needs as a trader, you need to make sure you are choosing the best one available.
To make the decision making process easier there are a lot of South African Forex broker reviews that provide all necessary information about the firms. However, while some of them are there to help you the trader, others are simply there to help the brokers. Therefore, it is important to know what you should look for when you are reading the review and how you can guess which review you should trust.

Why do reviews matter?
There are a lot of Forex brokers out there and all of them have one thing in common, they want you to open an account with them. Therefore they come up with different promotions to grab your attention and make you want to trade with them. Most of them are successful with it and it is hard to distinguish which of them are really good for you and which ones you need to avoid. Even if you spend hours and hours on these brokers websites searching for the best one, you will never be sure that you gathered all of the needed information. This is why reading South African Forex broker reviews is so important.
Reviews are the fastest way to get to know the broker. Why should you spend days on searching about the broker when you can simply find a review which gives you the insight? Reading one review can save you time and energy.
South African online Forex broker reviews give you all of the information compiled in one place so that you do not need to search for the important aspects and features of the brokers separately. It is even more important if you are a beginner trader and thus you do not know what you need to consider when making a choice. Let's say you want to start trading with the broker that has a low minimum deposit, but you might miss the other features that can affect your trades in a bad way.
Last but not least, reviews reveal the information that scam brokers are trying to hide from inexperienced traders. Everything might seem great on the website, but as soon as you dig in deeply you can see that what shines is not always the gold. Unfortunately, the traders do not always give it much time to find out if what the broker is claiming is true, or they simply do not know where to check. Whereas the reviews do this unpleasant work for you and oust the information the broker is trying to keep hidden.
After all, it is always good to look at the broker and its services with an objective viewpoint. Hence, if you want to save your time, have all the information, even the ones that the broker is hiding, you should definitely check the best SA Forex broker reviews and ratings.
The most important elements of South African broker reviews
While you are choosing a Forex broker, it is likely that you are considering two or more brokers at the same time. Even if you are considering only one, reading all the reviews of this broker will take a lot of time, and besides, half of them will not help you anyway. It's true that not all the reviews are equal, some of them are really helpful, some of them are just created to persuade you. Therefore you need to know what are the important elements of an honest review so that you can know if you should read it or not from the very first glance.
Top Forex broker reviews in South Africa should give you information that will make your decision-making process easier and faster. Therefore there are some features they need to cover.
Before you start trading you need to know who you are trading with and how trustworthy the broker is. The first part of the review should contain the technical information about the broker, where it is registered, if it is part of another company, if it is regulated or not, if it is – which financial authority regulates them and many more. Also, a good review should provide information about all the features the broker has right in the beginning, things like- minimum deposit, leverage, spread, main conditions – such as withdrawal and payment methods. With reading through the first part of the review you should be able to decide whether or not are you interested in knowing more about the broker.
The main part of the online Forex broker reviews in South Africa or anywhere else should discuss the features in more details. For example, if in the first part of the review it is stated that the minimum deposit with the broker is ZAR1350, in the main text it should discuss if it is good or not considering other features of the broker and the minimum deposit amount with other Forex brokers in South Africa. The review of the broker features should help you analyze if the broker is good for you considering your trading abilities, experience, financial capability, and your trading goals.
Finally, the last part of the review should be a sum up of the broker's features. There is no such thing as a broker that can satisfy the needs of every trader. In most cases, while some of the features and tools broker suggest are good, others can be less exciting. Therefore the final part of the review should be a sum up of all sides of the broker. Moreover, it should never be a neutral one, the final decision is to be made by you, but the review should state the final verdict of the reviewer -after all, that is why reviews exist.
Do not get tricked by the SA Forex broker reviews
As I mentioned above, there are a lot of reviews and many of them want to trick you. These reviews are often biased positively or negatively. Some of them are so poorly written you can understand it right away, but in some cases, it is hard for inexperienced eyes to see the difference. There are several kinds of biased reviews and if you come across one of them while searching for the best South African Forex broker reviews do not spend much time on it.
One perspective only reviews
One thing you should keep in mind while reading the reviews is that there are not many brokers that can be good for every kind of trader as the traders come with different needs, experience, and financial capabilities. Some brokers have good conditions for the experienced brokers that can afford a high deposit and can trade with high leverages. Some of them are good for the entry level traders and so on. At the same time, there are a lot of bad brokers that offer minimum deposit and high leverage on their website to grab your attention but have shady conditions.
Knowing this, you need to be very careful when you see the South African Forex broker reviews that show only the good side or only the bad side of the broker. Positively biased reviews intentionally miss the assets of the broker that is not so attractive and only features the good things about them. In these reviews, only the surface looks nice and when you go deeper you will see that the picture review has drawn is not even close to reality.
"But" Reviews
This is one of my favorite type of biased reviews because you can say it is biased straight away. Remember one of the most awful products you have ever bought or service you have got somewhere and try to say something good about it. It is very hard, isn't? It is hard for the reviewers to write good things about a terrible broker too. When there is hardly a good thing you can say about something, but you need to somehow talk in a good way about it there are many but-s and unrelated things involved. Here's an example, imagine you are finally having a date with a girl you love from high school, you need to find a good restaurant. While reading the reviews, you come across someone's review that says "The food I ate there has poisoned me but the restaurant has such a nice view over the city." I bet you would not choose this restaurant for your date, well at least I would not. The Forex reviews are pretty much the same. When there is nothing good they can talk about, there is too many but-s and unrelated content that does not help you in any way.
How to protect yourself from getting tricked? Just count how many but-s you will see in the review and you will surely know that someone is really trying to make something really bad look good.  Also, pay attention to how much room does the filler content take. This kind of reviews of the best South African Forex brokers does not feature the best brokers at all.
Sugarcoated reviews
Last but not least, there are a lot of sugarcoated reviews that are simply not featuring the truth. This kind of reviews tends to make the assets of the broker look extremely good. Since experienced traders are more capable of seeing through the lies, these reviews are mostly targeting inexperienced traders. These types of reviews want to make you feel like you have found the Best South African Forex broker and you simply cannot wait to open an account with them. However, you should not rush with it. If you visit the website of the broker and go through its pages, you will find out that the more you read, the less of a good idea it seems to trade with them.
How to protect yourself from being influenced by such a review?
Check the broker's website, see if what was said in the review is true or not, if it is – you are truly a lucky trader. If not, continue searching.
Check the terms and conditions page very carefully. The shadier the broker is, the harder is it to find the terms and conditions on their website. I understand that it is pretty boring to read terms and conditions page but I believe that trying to get your money back is more irritating.
Check the broker opinions that were posted by the people who had personal experience with the firm. Note, that there can be people who are not satisfied by the best of the best. Hence, if the majority of the traders' opinion speaks in favor of the broker, you can consider trading with it. However, if there are a lot of negative reviews – stay away.
I know how to read South African Forex broker reviews – what now?
First of all, let me compliment your patience and determination as you have come this far with this article, both of these skills will come in handy when you will start Forex trading. Now as you got all the tips and tricks of reading the SA Forex broker reviews there is one more important thing you need to be aware of.
Before you start searching for the best SA Forex broker reviews and ratings you need to take a moment and think of what kind of broker is best for you. If the broker review is good it does not necessarily mean that you should start trading with the particular broker as it might be good for experienced traders but at the same time was not the best for the beginners, or the opposite. This is why it is so important to have reviews that show you all sides of the broker.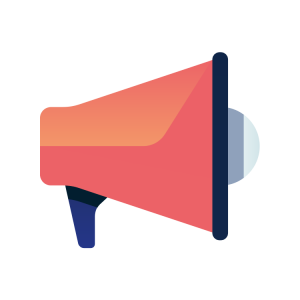 Summing Up
That's all from me, you are now fully armed to start reading Top South African Forex broker reviews to choose the best one for your successful Forex trading career. Make sure that the review contains all the information you need, it discusses both sides of the broker, is not biased and gives you full perspective what trading is like with them. Last but not least, read the reviews made by their customers themselves. I wish you the best of luck in this important mission, sharp!