Like everything else, Forex trading requires education too. While you can find a lot of different Forex trading guides online, you might come to the understanding that most of them are too generic. Otherwise, they require payment. I believe that education should be reachable for anyone anywhere in the world. Including the education about Forex trading, FX market, about the opportunities, risks, and benefits of trading.
Especially in South Africa, where the job opportunities are still lacking and do not provide sufficient funds to the residents of the country. Hence, not surprisingly many young people are searching for legitimate work from home jobs in South Africa.  One of the most popular options is Forex trading for a living. The interest in FX trading is growing rapidly in SA and the industry is growing too. The interest is not one sided only. Many international brokerages are spreading their roots in the country. More and more Forex brokers are offering their services to South African traders community. Industry insiders are even considering that South Africa can become the next Forex trading destination. 
FX trading is getting popular than ever. The service of the best international brokers are offered to SA residents it is expected that even more people will turn to trade. Since you are reading this article, you might be one of those who want to dive in the world of currency exchange. Hence, it is very important to have access to free Forex trading guides. I will try to provide the necessary and most useful information about trading starting from the basics. With simple explanations, even the ones will be able to understand the trading who have just heard of Forex.
Basics of Forex
Learning about Forex is not an easy task. Forex and generally trading is a very broad topic that requires step-by-step  Forex trading guides to make the learning curve easier and productive. In Forex, there is no such thing as learning everything at one time, you need to start from very basics and understand what is Forex.  Once you have a general understanding of it, you will realize that there are words and terms in FX trading that you are not aware of. Like every other industry, trading also has its own language. If words such as leverage, pip, or terms like going long or short do not make any sense to you, you need to know what is what in Forex.
Understanding this information already gives you a better idea of how Forex is traded, what are the parts involved and how the trading process goes. One of the most important parts of Forex trading guides and generally trading is the platforms were the trading takes place. You will need to know more about them to choose the best Forex trading platform for beginners. The knowledge of why trading platforms are important and how they differentiate from each other will come handy when you start trading. This guides will give you knowledge about the elements in Forex trading, after that, it is important to see how they work together. The beginners' guide to Forex trading will help you understand the process from learning about Forex to opening an account and starting trading.
The best way to start Forex trading
Talking about starting – there are Forex trading guides that help you start trading in the best way possible so that you will keep your investments safe. But before you choose the broker and make your first investment, it is important to understand the ins and outs of Forex trading regulations in South Africa. Knowing how the FX market is regulated and what the financial authority of SA is responsible for, you will find it easier to make decisions and choose the right broker.  Knowing how to choose the broker to trade with, you might want to start trading right away However, it is not your best idea.
Before risking your own money, you need to have enough practice so that you will not lose all your money right away. In Forex, there is no such thing as luck, everything is based on your experience, skills, knowledge, and determination. The good thing is it is possible to trade Forex without any money. The Forex trading guide to safe trading will reveal the ways you can trade without putting your capital under the risk.
How to trade Forex successfully
Another thing many beginner traders (and not only beginners) ask is how to trade successfully. Success in Forex can be different based on how experienced you are and how long have you been trading. Talking to the inexperienced traders I strongly suggest them not to define success as an amount of profit made. Instead, success for beginner traders can be minimizing the loss. While more advanced traders can seek for the continuously successful trades and well-experienced ones can already look for the big numbers in profits. Despite what our goals are, each and every trader wants to know how the be successful in Forex trading.  There is no such thing as Forex success formula and every Forex trading guide that claim they have found one and the only secret behind successful trading is pretty much misleading you.
As I have mentioned above Forex trading requires knowledge, skills, practice, and determination but successful Forex trading is a lot more than that. A trader needs to have certain characteristics and skills like patience, concentration, ability to make decisions on a clear mind and etc. At the same time, being successful is about knowing when and what to trade. There are certain times when trading can be more profitable for you than on the other times of the day. Knowing what time is the best time to trade Forex in South Africa can help you take advantage of the most profitable market and increase your profits.
However, you should understand that Forex trading guides that teach you how to be more profitable are a piece of information that you might use or not use in your trading strategy. One of the best ways that can help you increase the profitability of your trades is to learn from the successful traders.  Talking to them, receiving advice or simply reading how they achieved success in Forex can help you find your way to be profitable and successful. It is best to choose the best Forex traders in South Africa as someone you can learn from, as they might have the relatively same background as you, therefore you might find their experience more relatable and helpful. The majority of successful traders, including the ones in SA, are willing to share their experience to the people who want to achieve the same, you should definitely use such opportunities and learn from the best.
Perhaps you might be interested in what the Forex industry is like in other African countries and how successful are traders there. You can learn from the most successful traders in Nigeria, where the FX industry is on the rise. Their stories will show you how it is really like to start Forex trading and advance to the professional trader level and get high profits. One of the most inspiring stories you can learn from is the success story of the best Kenyan trader that every beginner trader will find relatable and motivating. While there are many successful traders in Africa, some of the countries still lack them. For example, the Forex industry is not developed in Uganda yet and traders might find it hard to get a title of the most profitable and successful trader in Uganda. If you are in the same position you can learn a lot about how to overcome the obstacles and reach your goal.
Is Forex your only option?
I have talked a lot about Forex trading guides, but you are not limited to currency pairs only. With the majority of Forex brokers, you can trade with other trading assets on the same platform you use for Forex trading. There are several trading instruments – such as cryptocurrencies, commodities, stocks, shares, indices and more. Hence, trading with currency pairs is not your only option and you have plenty of them. Let's take a look.
Bitcoin trading
Some people think that Bitcoin is the currency of the future and after years it will replace the fiat completely. It is still hard to determine if it will be BTC, any other cryptocurrency, something else or if there will be completely a new thing invented. However, the interest in Bitcoin is still growing especially in South Africa, where the majority of youngsters are interested in cryptocurrency exchange and trading. If you are thinking that Bitcoin is in our world to stay for a long time you might want to try Bitcoin trading.  You will find several ways of trading Bitcoin and other digital currencies in South Africa.

Gold trading
Okay, gold and South Africa are almost synonymous.  The country is rich with gold and has a long history of gold mining. Therefore, it will not be surprising if you would like to start trading gold – physical or otherwise. If you are considering to trade gold make sure to learn about gold trading in South Africa. You will see how can you buy, store, sell and make profits with physical gold or how can you do it all online.
CFD trading
The contract for differences (CFDs) is something that many people get confused about. I have mentioned different trading instruments and classes. The classes are categorizing similar trading instruments, for example, in crypto class, there are all digital currencies that you can find on the market for trading. Now let's say you want to trade with gold or BTC but you do not have the money or any wish to buy real gold or real Bitcoin, instead, you prefer to speculate with the actual price of it. I know it sounds confusing, but CFDs trading stands very close to Forex trading and you can find information about it in almost all Forex trading guides. Trading with CFDs on different assets help traders with low budget enter the big trades and make more profits. But I will not make you more confused about it, instead, you can see the ultimate guide of trading with CFDs will finally make sense to you and help you understand how it is done.
Stocks of SA companies
South African companies are developing more and more and some of them are not only listed on the Johannesburg Stock Exchange but on the London Stock Exchange as well. The fact that these companies are listed on JSE and LSE, gives a trader an opportunity to buy the stocks of the companies. Trading stocks or CFDs on stocks of South African dual-listed companies is a good idea for South Africans. You can observe socio-economic changes in your country and how they affect the company and base your prediction on them. It is the same as why many of the Forex trading guides suggest that trading with your own or with most well-known currency is the best. You simply know more about it and can make your judgments based on your observations.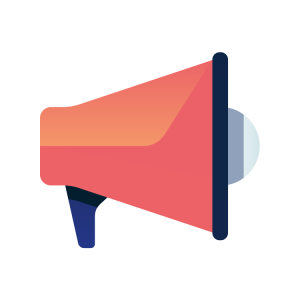 As you can see there is a lot to learn about Forex trading. However, you should not get scared due to the number of things you need to know about in order to be a successful Forex trader. But if you will be determined enough and learn about Forex the reward might be superb. It is definitely not easy, but once you break the topics down and learn them step by step you will see how interesting and rewarding it is. As for me, I will be providing more educational content and Forex trading guides to make your learning curve easier, funnier and even profitable!