Many people are afraid of Forex trading, they have never tried it and would say it is a bad idea to try to others as well. There is a common myth that Forex trading requires a lot of money, and the majority of it will be lost. This statement has some degree of truth – if you are trading with a lot of money and without a clear strategy and risk assessment you will most probably lose the money.  Some people are not starting to trade even though they have a great interest in it because they simply are scared of losing the money or do not have it. They often ask, what is the minimum amount to start Forex trading?  And are surprised when they hear that there is no minimum amount.
Forex trading is not something that requires a lot of investment, sadly many people think otherwise. Even more, it is absolutely possible to trade without any money at all. There is more than one way to do so. One can use a demo account, no deposit bonus and enroll in tournaments. All of these methods are different in their own way and come with different advantages. I will let you know how to start Forex trading free in South Africa and which of above-mentioned methods are best for you.
Demo account
Demo accounts are one of the most popular ways to start trading without money among the beginner traders. As it is very common to use almost all brokers are offering it. Demo account is pretty much the same as the real account. Meaning that everything that might happen on the Forex trading market will be shown on the demo account platform as well. Also, everything that has an effect on the currencies and its exchange rate will be presented on the demo account in real time. At the same time trader gets the same tools, signals, and indicators he would be given if trading with the real account. With demo accounts, traders have an opportunity to trade Forex for free, at the same time get to know how the market changes and test out their skills.
How does the Demo account work?
There is only one difference between the real and demo accounts, with the real account you are trading with the real money you deposit, with the demo account you are trading with the virtual money that is given by the broker.  Demo accounts might differ from each other, some of them will have a time limitation, it can be up to one week, 30 days or more. The amount of the virtual money can be different, in some cases, you might get even USD 1,000,000 in other cases brokers suggest USD 10,000 or so to make it more realistic for you. The main thing you need to consider here is that since you are using virtual money to trade therefore there are no real money benefits.
Getting a demo account is possible with almost all brokers and is very easy. Once you will go to the broker's website and find the account types you will see the suggestion of the demo account for each type of account the broker is offering. You need to register as you would do for getting the live account and you are ready to start trading.
Advantages of demo account
Demo accounts have several advantages.
First of all, you can start Forex trading for free.
You can have all the same features that are on the real account, therefore, you can see test yourself, your strategies and see what can you do to be more profitable when you start trading with the money.
You can allow yourself to make mistakes and do not worry about them as you are not losing the money
You can master forex trading, get to know the broker and test the platform you are trading on so that you will know what trading with the broker is like before you commit to it.

Disadvantages
The main and the only disadvantage is that you cannot get any profits since you are trading with the virtual money, therefore you cannot take anything out of it even if you are trading super successful.
Who it benefits the most
Demo accounts are most beneficial for the beginner traders who want to start practicing Forex trading without investment and for the experienced traders who want to try the broker out without depositing the money.
No deposit bonus
No deposit bonuses are great ways to free trading. Unlike demo accounts the no deposit bonuses allow traders to trade on real account with the broker's money. No deposit bonus is a welcoming bonus and a nice way from the broker to greet the new customer. Of course, the broker does not give you the money just to be nice. The money given as a bonus is given for trading. Welcoming bonuses offered by the brokers are a great tool for them to attract new customers and motivate them to start trading. The amount of the bonuses are not much it is usually around USD 30 or USD 50. It might not seem much but is absolutely enough to start Forex trading for free.
How does the no deposit bonus work?
No deposit bonuses work in a very simple way. Once you open an account with the broker you will be offered a no deposit bonus, you may or may not take it but honestly, there is no reason to say no to it as this kind of bonus is one of the great ways to start trading. Every trader who is eligible to open a trading account with the broker is also eligible to get the no deposit bonus. Once you open an account you do not need to deposit any money by yourself and the broker will transfer the bonus money on your account after your confirmation. Usually, it takes up to one hour for the money to appear on the trading account, however, in some cases, it might need one day. When you receive the money you are able to start trading. If your trades will not end up well for you and you will lose the money there are no consequences, however, if you will have successful trades you will be able to withdraw the benefits.  Hence, if you were interested in how to start Forex trading without money and get the profits – this is the way!
To offer no deposit bonus a broker must have made significant profits, therefore no deposit bonuses are not suggested by all the brokers. If you want to get one you need to search for the broker that is offering it. However, you must be cautious as this method of attracting the customers can also be used by the scam brokers, hence, make sure you make a good research and choose the reliable one with a good reputation.
Advantages of no deposit bonus
You are trading on the real account with the real money
You can trade stress-free as it is the money given by the broker as a bonus and if you lose, you do not lose your own money
You can keep the profits made from it
Disadvantages
When taking the bonus money from the reliable, good broker it does not really come with disadvantages, the only thing that can be seen as a disadvantage is that the bonus amount is not really much, but hey, after all, it's free money for Free forex trading
Who is it beneficial for
No deposit bonuses can be beneficial for the beginner traders as well as the experienced ones.
Forex trading tournaments
Instead of different kind of bonuses, some of the brokers offer Forex trading tournaments. These tournaments can be very various, some brokers can offer one or several different types at the same time, hence you can choose which one looks better for you. It can be a one-day tournament or even last for a month. The short tournaments are the best for the beginners that do not usually devote much time to trading, while long tournaments can be enjoyed by the experienced traders.
Enrolling in the tournament is another good way to start Forex trading without any money and still get some benefits, apart from the practice, of course. Tournaments can have different prizes, it can be money or some valuable gifts such as cars for example. I would strongly advise applying for the tournaments with the cash prize only, as it can be hard to get the other gifts especially when the broker is international and is not based in your country.
How does the tournament work?
To take part in the tournament you need to have an account with the broker. There can be three types of tournaments.
Free entry tournaments, you simply register as a participant and start trading when the tournament is open
Free entry tournaments requiring the deposit – for this kind of tournaments you do not need to pay any fee, however you need to have a certain amount of money on your account.
Tournaments with a small entering fee.
The first type of tournaments are more common and obviously more popular among the traders.
During the tournaments, you are not trading with the real money an instead of trading with the broker you are trading with other traders who are contestants as well. There is one winner who makes more profits and gets the prize.
Not many of the brokers are offering such tournaments but you can still find several reliable brokers who offer it. Usually, the brokers offering tournaments will not have just one or two but several of them. You will be able to find the schedule beforehand and obviously the information about the rules and prizes.
Advantages of tournaments
It is fun
You can choose what kind of tournaments you want to take part in based on the length and prize of it.
It is a way to start FX trading with no money and get some nice prize

Disadvantages
To be honest, I do not see any major disadvantages of the tournaments, the only bad thing is that it might not always be available.
Who is it beneficial for
It can be beneficial for every kind of trader beginners and experienced ones as well.
Forex trading with minimum investment
As you could see from this guide to free Forex trading, the means of trading for free is somewhat limited, demo account can be used for a certain amount of time and it does not give you profits in terms of the money, no deposit bonuses are available once when you open an account with the certain broker and the tournaments can be offered time after time.
Even if was not limited, if you enjoy trading eventually you would like to trade without any boundaries and control your trades and benefits by yourself. Again, it does not mean that you need to put a lot of money into it. There is a great that will help you trade with a low amount of money.
You can use a mini account
Some of the brokers offer mini accounts for its customers. A mini account is a real account when you are trading with the real money and receive profits with the real money as well. The only difference between standard and a mini account is the size of the lot. The size of the lot in the mini account is one-tenth the size of the lot of 100,000 units in a standard account. In a standard lot one pip of currency pair based in USD equals to USD 10, in the mini lot it is only USD 1. Therefore trading with the mini account requires a small capital from the traders. While mini accounts are most common among the newbies, often experienced traders use them to try out new trading instruments or strategies.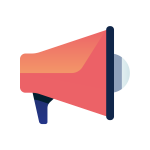 As you can see the Forex trading without any money is possible, easy and accessible by anyone. It does not matter if you are in South Africa or anywhere else if you are just starting trading or have years of experience in it, if you do not have money or just do not want to risk it while trying out the new things – you can trade with 0 on your trading account and still get a profit.