AngloGold Ashanti Limited is a global gold mining company, formed in 2004. AngloGold is the third-biggest gold miner globally. According to its representatives, they are expecting the annual earnings to be more than double, despite the fact that it dipped in output because of the Covid-19 pandemic and its impact on mining.
The annual results of the company in 2020 were very much diverse. The main driver was the sales of its mines in SA and Mali. This step has resulted in the financial split between operations that were continued and discontinued. As of today, the process of clearing the portfolio of expensive operations is very much complete. Harmony Gold has bought the biggest disposal of its SA assets, which were worth as much as $300 million.
As you might already know, Gold trading is huge in SA. Because of this, the fact above should not come as a massive surprise.
Expectations of the company
According to the company representatives, AngloGold is expected basic earning for the end of the year to be about $910-$982 million, while the year earlier, it was only about $364 million. As for the headline earnings, the company has noted that it should be anywhere between $962 million and $1 billion.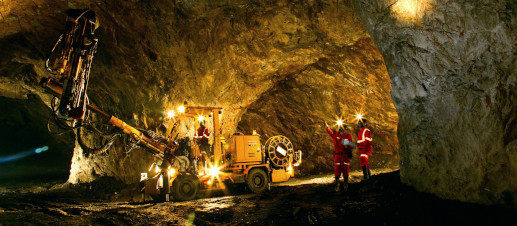 According to the statement of the company, the main drivers of the increase were the price of the gold and weaker currencies against the dollar in the jurisdictions which have mines. In addition, it was noted that the company has received as much as $110 million dividend payment from its Kibali joint venture. As for the sales of the interests of Sadiola and Morila, the company has recorded as much as $18 million in profits. On the other hand, it has lost $81 million in the sale of its SA assets.
According to the official statement of the company, the Obuasi mine in Ghana, which was recently redesigned and restarted has gained as much as 172,000 oz gold in 2020.
The company noted that it would report as much as 3.037 million ounces output, which is down from 3.281 million ounces before. The major reason for this is the disruptions to its mines as a result of the pandemic, as well as the sale of the mines in SA.
The Covid-19 pandemic had an impact on many markets globally, one of certainly is the gold industry. A huge majority of mines were not able to work under the restrictions around the world. However, as AngloGold's statement shows, it has a positive outlook for the coming months.