FXTM review – What does this FX broker has to offer?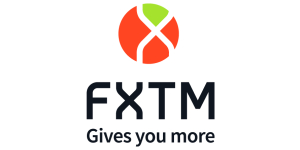 Established in 2011, FXTM is one of the largest and well -known Forex brokers around the world. As one of the most successful Forex brokers online, FXTM offers its services to clients from 180 countries around the world. The regulations of the broker span regions like Europe, Africa, Asia, as well as Latin America. There are over 3 million Forex traders who have decided to trust FXTM with their funds.
Over the last decade, the Forex broker managed to win over 25 industry-leading awards. Among the major advantages offered by the broker are numerous account types that can fit all kinds of traders, low trading costs and lightning-fast execution speed, some of the most popular trading platforms in the market, and super useful educational material.
To offer services to its clientele, the Forex broker is licensed by numerous leading regulatory bodies around the world. The broker is registered in numerous jurisdictions, including Cyprus, South Africa, the UK, and Mauritius. The licenses owned by the Forex broker ensure the transparency, security, and high standards of safety of Forex traders.
In today's review of FXTM, we will discuss all the important things that Forex traders should know before they start trading with FXTM. So, follow our detailed review of the Forex broker and see what it has to offer and how it really works.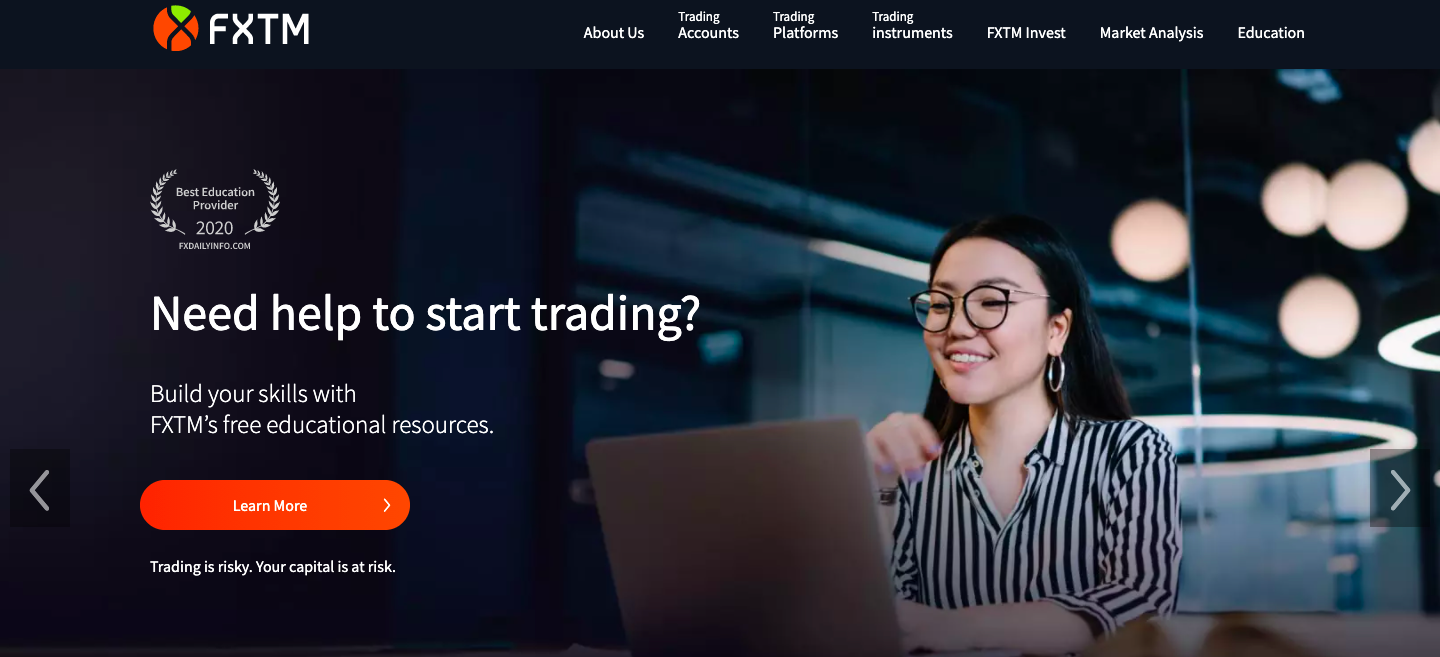 Is FXTM Legit?
FXTM is a completely legit Forex broker, which is available for citizens of over 180 countries around the world. As we have already said, to maintain the safety and security of its clients, the Forex broker is registered with market-leading regulatory agencies.
Thanks to the regulatory framework that the broker follows, it is able to offer traders a high level of safety and security. Among the licenses that FXTM owns are:
Cyprus Securities and Exchange Commission
Financial Sector Conduct Authority of South Africa
Financial Conduct Authority of the UK
Financial Services Commission of the Republic of Mauritius
The license from CySEC gives the Forex broker ability to offer European Forex traders its services. Thanks to the MiFID II directive, any Forex broker that is registered and regulated by any of the EU member states has the right to offer Forex traders from the whole region trading services.
CySEC is one of the most popular Forex regulatory agencies in the region and guarantees the safety and security of millions of European Forex traders. The regulatory bodies of South Africa and the UK are also among the top-tier Forex regulators around the world and guarantee the safety and security of Forex traders.
Thanks to these licenses, trading with this Forex broker is considered to be safe. Because of the regulations that this broker has to follow, FXTM is considered to be a legit Forex broker trusted by millions of active traders. In fact, due to the services offered by the broker, it has received numerous awards over the years.
FXTM review – Trading Features
One of the things that distinguish FXTM FX broker from other players in the market is the services and trading conditions that it offers to traders. The Forex broker offers very competitive spreads, generous leverage, comfortable account types, and many others.
Depending on the account type that you are using, the commissions and spreads that you might have to pay vary. Generally, FXTM offers very low commissions and the spreads are also very tight. As for the leverage, it is quite high. However, keep in mind that the available leverage for you might be different depending on your location as well as the asset you are trading.

The leverage available for Forex traders on FXTM can go up to 1:2000, however, if you are trading Forex in Europe, due to the local restrictions on leverage, you won't be able to use leverage higher than 1:30. There are also some limitations on leverage according to the currency pairs you are trading. The broker lists all the information regarding available leverage for different currency pairs on its official website.
FXTM account types
One of the first steps to get started in the Forex trading market is to open a live trading account. A great thing about this Forex broker is that it offers different types of accounts, that were created for different types of Forex traders. There are three main types of accounts offered to Forex traders at FXTM. These are:
Micro
Advantage
Advantage Plus
All of these three account types were created so that no matter what level of trading experience you have, you still are able to find something that fits your needs. The minimum deposit to create a live account at FXTM is $50, and there are no commissions to use this account. The spreads are also very tight and competitive.
However, the holders of this account only have access to the MetaTrader 4 trading platform. The second account type, Advantage, is for more experienced Forex traders. To create this account, you will be required to deposit $500. According to our review of FXTM, this account is the most popular one among the clients.

The commissions start from $0.4 and go up to $2, as for the spreads, they are very tight and start from 0, depending on the market conditions. Hodlers of this account can also both MetaTrader 4 and MetaTrader 5 platforms, which means that they have to access to more trading assets. Advantage Plus is very similar to the Advantage account. The main difference is that there are no commissions that traders have to pay while using this account.
FXTM's demo account
If you believe that you do not have enough experience to start trading using your real-life funds, you can instead start using a demo trading account. Demo accounts are a perfect solution for those who are looking for ways to increase their experience in the Forex trading market.
While reviewing FXTM, we found that this account is very popular among the new users of the broker. When using FXTM's demo account, the broker will provide you with a certain amount of virtual cash, which you can use to trade Forex without risking any of your real-life funds. This way, you will be able to test out different types of trading strategies and find the one that works best for you.
Educational material of FXTM reviewed
A very important thing that traders should keep in mind when trading Forex is that there is a great deal of information that they should have beforehand. The more you know about the Forex trading market and the way it works, the better you will be able to trade Forex.
FXTM knows this very well and makes sure that the clients of the broker receive the best possible educational material. The broker has created a special page for education for traders, where it offers you dozens of different sources to learn Forex trading from. Among them are special guides and tutorials created by the most experienced traders in the market.
These guides offer you insight into the Forex trading market and can be very useful for total beginners as well as more experienced investors. Among the educational material of FXTM, you can find detailed guides, webinars, Ebooks, as well as videos, and many others.
Our FXTM review shows that the educational material of the Forex broker is very competitive and offers traders very detailed information about the market. You can also take a look at how different types of trading strategies work, how you can incorporate technical analysis while researching the market, and many other factors that can make you a better trader.
FXTM trading platform
Once you have decided which account fits your needs the best, it is time for you to move forward. A very important part of your Forex trading journey will be getting used to the way the trading platform works. There are numerous Forex trading platforms available in the market, however, as our review of FXTM showed, this broker decided to go with two leading trading platforms in the market. They are:
Both of these trading platforms were created by the same software development company called MetaQuotes. This is a Russian company, that created trading platforms that forever changed the way people trade Forex. MetaTrader 4 is the most popular platform around the world. In fact, it is offered by a huge majority of all Forex brokers in the market.

MetaTrader 4 was first released in 2005, and over the past two decades, it has become a staple in the Forex trading market. It is very easy to use, offers traders numerous trading indicators, and makes this market a lot easier to understand as well as access.
As for the MetaTrader 5, it was released 5 years after the creation of MetaTrader 5. Contrary to popular belief, MetaTrader 5 is not an update of MT4, rather, it is its own platform, that features different programing languages and offers traders access to different types of trading assets. While MT4 was created focusing on Forex trading, MT5 was created for traders who want to access numerous different markets.
Although there are some distinct differences between the two, they are still very similar to each other, which makes using any of them a very easy thing to do. However, keep in mind that depending on the account that you are using, you might not be able to access both of these platforms. The users of micro accounts are only able to MT4.
Deposit & Withdrawal options of FXTM reviewed
Once you have decided which account you want to create and fund the asset that fits your trading style, you can continue by depositing funds on your account. Our review of FXTM shows that the Forex broker offers traders numerous payment methods, which makes dealing with the broker a lot easier.
Because the Forex broker is available in so many jurisdictions around the world, it offers traders numerous types of payment solutions. You can deposit funds on your account using solutions like FasaPay, TC Payment, Visa, Mastercard, Maestro, Skrill, Neteller, WebMoney, PerfectMoney, Bank Wire Transfer, local transfers of dozens of countries, and many others. In most cases, payments should not take more than several days. In fact, the majority of them are made instantly.
The same methods that you use to deposit funds on your trading account can be used to withdraw your funds. You can visit the website of the Forex broker to learn more about the available payment methods on FXTM Forex broker.
FXTM support team
When you are trading Forex, you need to use a broker that is ready to provide you with the help that you might need any time of the day. While reviewing the FXTM broker, we found that this company can be trusted in this regard as well. There are several options that you have to get the help that you might need.
The company has representatives in numerous countries, which means that the customer support team is available in many languages. You can contact the broker using a special email at support@fxtm.com, use the main hotline – +44 20 3734 1025, or one of the local lines depending on your location.
You can also use a live chat to contact the representative of the Forex broker. The live chat at FXTM is available 24 hours a day, from Monday to Friday, and is constantly ready to provide you with the help you might need.
FXTM – Final Verdict
While reviewing FXTM Forex broker, we were able to find out that it is one of the most trustworthy Forex brokers in the market today. It offers traders access to hundreds of different trading assets, two of the most popular trading platforms in the market, as well as three different account types.
The Forex broker offers its services to the citizens of over 180 countries around the world. To maintain the stability and safety of the clients, the broker owns licenses from numerous jurisdictions around the world. All of these things that we have discussed throughout our review of FXTM make this broker a perfect Forex broker for traders of different backgrounds. Because of this, were recommend FXTM to our readers.