HotForex Review – The most customer-centric broker
Forex is one of the largest markets in the financial industry. Within the past few years, the number of Forex traders has significantly increased. Partially, technological development claims merit for the rapid growth of the Forex industry. However, mostly, it happens due to increasing knowledge and information on the market which is easily accessible for the traders. Now, traders are much more confident than they were at any point in the past.
The development of the industry, on the other hand, facilitated the growth in the number of Forex brokers on market. As the demand for trading on currency pairs increases day by day, companies see the opportunity to provide competitive brokerage services and gain market share. Meanwhile, it has become overly complicated to come across high-quality service providers, since there is a strong presence of non-legit and scam broker companies.
We carry out regular researches on brokerage firms in order to identify the best Forex brokers worldwide, assess their quality of services, and present opportunities to the traders. We present you HotForex Forex broker, which has been on market since 2010 and provides one of the most competitive trading environments to its clients.
What is HotForex
HotForex is a leading broker in the Forex industry with over 10 years of experience and over 2 million customers globally. It is an award-winning company that became popular due to ambitious trading conditions, excellent customer support service, and unprecedented transparency of the company. HotForex has been named as the best brokerage firm of 2020 in Asian and African regions and is among the Top 100 Finance Companies on the global scale. The broker holds numerous nominations and awards for the best trading conditions, service excellence, trustworthiness and so much more.
The broker operates all over the world with 200+ employees globally. It provides support in 27 different languages and assists 2,500,000 customers on a regular basis. HotForex offers one of the tightest spreads, flexible leverages, and freedom in the trading strategy. EAs, Scalping, and Hedging are all allowed with the broker. There are hundreds of trading instruments available for clients with a wide range of various account type options.

Is HotForex Legit?
It is always crucial to go for the brokers that are licensed and regulated by at least one of the reliable and official regulatory authorities. In HotForex's case, there are four reputable regulatory bodies that licensed the broker. These authorities include Financial Conduct Authority in the United Kingdom (FCA), Financial Sector Conduct Authority in South Africa (FSCA), Financial Services Authority in Seychelles (FSA), and Dubai Financial Services Authority (DFSA). The information on registration and license numbers is available on the official website of the broker, under the regulations and licenses tab.
The named regulations oblige the broker to comply with all the market standards and requirements that the authorities establish, in order to protect the rights and funds of the traders. As required, HotForex holds segregated accounts for its clients and the company finances are subject to regular audits carried out by Deloitte. Furthermore, there are strict policies that check on the performance of the broker in order to identify if there is any breach in the regulations. Therefore, we believe that HotForex Forex broker is 100% legit and trustworthy.
HotForex Trading Products
There are over 1000 trading instruments available for the clients of HotForex. Each of the products in this diversified instruments' portfolio comes with the designated trading conditions, such as spreads, leverages, lot sizes, and so on. The customers of the broker can trade nearly anything including leveraged products such as Forex and a wide array of Derivatives.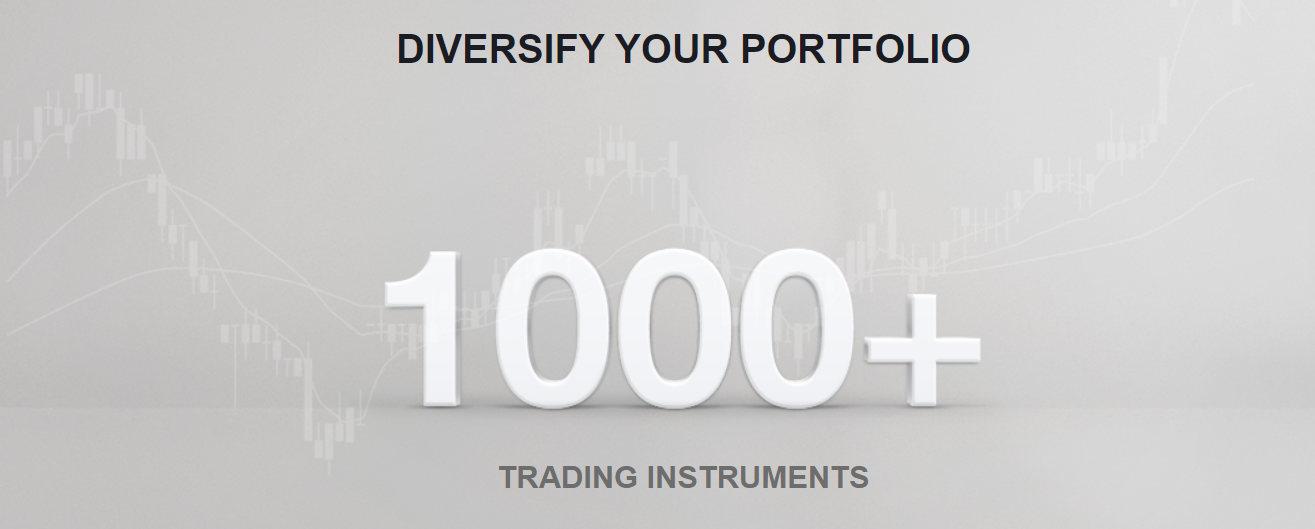 They can choose among the following financial trading instruments:
Forex
For Forex products, traders have access to over 50 currency pairs including the most popular ones with spreads from 0.01 pips and leverage up to 1:1000.
Cryptocurrencies
All popular cryptocurrencies are included in the portfolio, such as Bitcoin, Ripple, Ethereum, and Litecoin, and are offered with incredibly tight spreads and flexible leverage of up to 1:10.
Metals
For Metals, traders can go for derivatives on Gold and other Spot Metals, such as Palladium and Platinum. The spreads for some of them are as low as 0.03 and leverage can go up to 1:200.
Energies
When it comes to energy products, HotForex clients can trade with derivatives on UK Brent Oil and US Crude Oil. The spreads are 0.08 and 0.09 respectively and leverage is up to 1:66.
Indices
All leading indices are offered on HotForex including USA500 and UK100. The broker offers quite a competitive leverage of 1:200 with typical spreads starting from o.23.
Bonds
Furthermore, the customers can trade derivates on Euro Bund, UK Gilt, and US 10-year Treasury Note. The spreads on these bonds start from 0.05 with the leverage up to 1:50.
Commodities
The top five commodities products are available for trade on HotForex, including cocoa, copper, coffee, cotton, and sugar. The broker offers one of the tightest spreads on these products and floating leverage for most of them.
DMA Stocks
Direct Market Access stocks portfolio includes over 950 stocks available to trade. The leverage on the DMA stocks is up to 1:5.
Shares
Shares product list on HotForex includes all major shares, such as Facebook, Amazon, Google, and Apple. In total, there are over 55 shares available. The leverage on these products can be 1:14.
ETFs
Exchange-traded funds are the most popular and cost-effective ways to diversify across markets and sectors. There are around 34 ETF products available on the trading platform with leverages up to 1:5.
Types of HotForex Accounts
As people vary in their personality traits and taste, so do the trading strategies. Therefore, the requirements of the clients will differ significantly. Some would prefer tighter spreads but commissions, while others might consider high leverages as their top priority when it comes to trading. Understanding their clients' needs, HotForex designed seven different categories of live trading accounts with various conditions and benefits. All account types can be tested on the demo account of HotForex. Furthermore, all live account types come with the Personal Account Manager.

You can find the detailed description of each account type below:
Micro Account
Micro Account works best for the newbies to the Forex industry, who would like to start trading with smaller volumes. Taking into account this characteristic, HotForex Forex broker set the minimum deposit requirement to $5. The maximum leverage for this account type is 1:1000. The variable type spreads start from 1 pip. The account allows its holder to have a maximum of 150 simultaneous open orders. The maximum total trade size for Micro Account holders is 7 Standard lots.
Premium Account
The Premium Account was initially designed for experienced retail traders. The key distinguishing point of the account is the flexibility that it grants in position sizing. The minimum deposit amount required starts from $100. The leverage can go maximum up to 1:500 for this account type holders. Furthermore, Premium Account holders can have a maximum of 300 simultaneous open orders. The maximum total trade size for Premium Account is 60 Standard lots per position.
Zero Spread Account
Zero Spread Account is often offered by the best Forex brokers worldwide due to its attractive features. It is one of the lowest-cost trading solutions perfectly fitting scalpers, high-volume traders, and EAs traders. The account offers 0 spread on Forex products and requires 200 USD as a starting capital. Maximum leverage for Zero Spread account holders is 1:500. The commissions are applicable to the account, however, they start at $0.03 per 1K lot. Zero Spread account allows a maximum of 500 simultaneous open orders.
Auto Account
Another option both for experienced and beginner traders with HotForex is the Auto account. The account allows investors to subscribe to free and/or paid Trading signals from MQL5 Community. The feature is directly built-in within the MetaTrader 4 trading terminal. Traders can automatically copy signals from any Signal provider. Similar to Zero Spread Account, Auto account requires a minimum deposit of $200 and the spreads start from 1 pip. The leverage is also 1:500, with a max. of 300 simultaneous open orders.
PAMM Account
PAMM Account allows traders to allocate funds to their Manager accounts. When a PAMM Manager generates a profit, he will receive s Success Fee, which is a pre-agreed percentage of the investor's share of the profit. PAMM Managers have a choice to open a Premium or Premium Plus Account. The main difference is that the Premium account offers spreads from 1.1 pip, while Premium Plus provides 0.3 pips. The commissions are applicable to the Premium Plus account – $5 per every 100,000 USD traded. Both accounts are allowed to have a maximum of 500 simultaneous open orders. The minimum deposit for the PAMM account is $250, with leverage up to 1:300.
HFcopy Account
This specific account type is suitable for Strategy Providers and Followers. It allows Strategy Providers to build their inventory of Followers and trade in exchange for a Performance Fee. The performance fee can go up to 50%. As for the Followers, they can deposit funds and copy the trades of their chosen Strategy Providers. The minimum Deposit for Strategy Provider is $500 and $100 for a Follower. The maximum leverage is 1:400.
Islamic Account
Islamic Account is only eligible for the clients of the Muslim faith. The account can apply to four following account types: Micro account, Premium account, Zero Spread account, and Auto account. The account borrows all the terms, spreads, leverage, and limit of the simultaneously open orders from the other account types. However, the main advantage of the Islamic account is that in contrast to all other types, it does not incur swap or rollover charges for holding positions overnight.
Trading Platform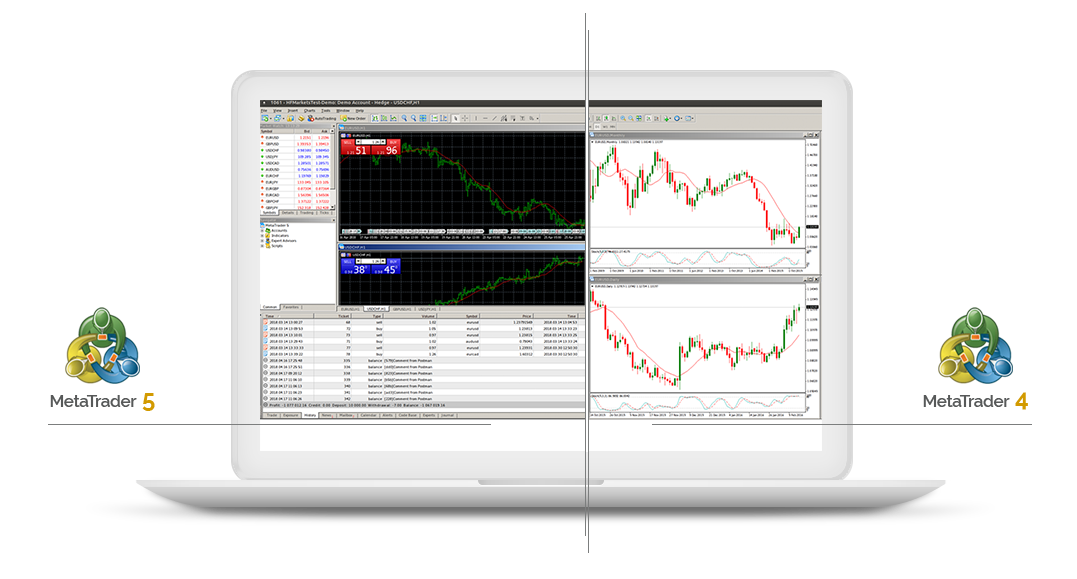 HotForex rating increases together with the surprisingly convenient trading platform options. The broker offers a huge variety of platforms that is compatible with many different devices and browsers. Obviously, the broker provides two of the most recognized software for trading, which is MetaTrader 4 and MetaTrader 5. Both of them are offered as terminals for desktop, as WebTerminals, MultiTerminal on MetaTrader 4 for managing multiple accounts, Mobile traders compatible with IOS and Android, and RapidTrader API.
Promotions
When it comes to rewarding and encouraging the customers, HotForex knows how to treat its clients in the best manner. The broker's promotional package includes performance-based competitions, three different types of bonuses, trading rewards with loyalty programs and so much more. The incentives to trade with HotForex are indeed huge, especially when you look at the pay-out of the promotional schemes developed by the broker.
The trading contests that are held on a regular basis offer enormous prize pools that include cash prizes (2 million cash pool for HotForex's anniversary), gadget giveaway (iPhone 12 PRO, PlayStation 5, GoPro and etc), trip to Paris Saint-Germain (2 VIP matchday tickets, luxurious hotel accommodation, stadium tour and attendance on training, business class flight tickets) and even prizes for demo accounts that require no deposit whatsoever from the clients.
The bonus programs combine three different schemes: a 100% supercharged bonus, a 30% rescue bonus, and a 100% credit bonus. The supercharged bonus furthermore comes with cash rebates and the traders can receive up to 50,000 USD cumulative amount of the supercharged bonuses. The rescue bonus is meant to protect the accounts from periods of drawdown, however, it is not withdrawable in any case. When the limit of the bonus is reached, traders can qualify for an additional 30% stop-out reward. And finally, a 100% credit bonus is a simple type of deposit bonus, which can be withdrawn at any point after meeting the volume requirements.
HotForex Forex Broker Review Final Thoughts
When looking at various aspects of the brokerage services that HotForex provides, it is impossible not to appreciate the effort and dedication towards the best possible customer experience. The broker has done everything to provide an enormous trading portfolio, diverse trading tools to suit any strategy, exceptional promotional programs, the most user-friendly trading platforms, and excellent customer support service. Furthermore, HotForex has proved that it is one of the most transparent and reliable brokers regulated by 4 different trustworthy institutions. The broker is ready to take the trading experience to another level for every type of trader.