PrimeFin FX broker review – Should you use this company?
Forex trading is one of those markets that are constantly changing and developing. The old times when most of the people could not take part in this market are all gone, and now, people of all backgrounds have the ability to participate in this very popular market. Over the last few years, the number of people investing in Forex has increased a lot.
Recent data from 2019 showed that the average daily turnover of Forex trading was as much as $5.1 trillion. This is a huge number, and because of this, it can be said that this market is playing a huge role in people's everyday lives all around the world. Once, this market was only accessible for huge financial companies, such as banks. But, thankfully, this trend has changed very much.
Recently, a number of new brokers have started out functioning even in the world's most remote places. Today, finding a place to trade is not a challenge anymore, but keeping the funds of investors, is a huge problem. There are many scam companies on the market who are trying to lie to people and get their money illegally. To overcome challenges like this, many jurisdictions around the world decided to create dedicated regulatory bodies, that would make sure that the market is safe for investors.
As a result, the number of trustworthy FX brokers has increased a lot. Recently, a new company was established, called PrimeFin. Today, we are going to review the PrimeFin FX broker, a company that proved to be very successful even though it was recently established. Read our detailed review of this broker to learn more about everything that it offers and find out why you should start trading with this broker right now.

Regulatory framework of PrimeFin – What guarantees your safety?
In the world of FX trading, one thing that can really make a change in the regulatory framework that the FX broker follows. This broker follows the regulatory guidelines set out by the Labuan Financial Services Authority. This regulatory agency is located in Labuan and takes care of the financial companies in the country, and also gives out licenses to other companies around the world.
For many years, this regulatory agency has had some challenges. However, recently, it was able to change the way it works and came up with new regulatory guidelines that make the Forex broker authorized by this regulator a safe space for every investor around the world.
The fact that this company is regulated means that the services that it offers are safe and secure for investors. The broker strives to make its services available for many countries around the world, however, it mostly focuses on Asia. Because of this, this broker works very hard to make sure that it offers services that are suitable for investors from this region.
The review of the PrimeFin FX broker shows that this company works very hard to keep the funds of the traders as safe as possible. One thing that it does is that it keeps the funds of the traders on segregated bank accounts, which means that no matter what goes wrong, even if the broker files for bankruptcy, the investors will still be able to have access to their funds. The funds of the Forex traders using PrimeFin are kept with the leading banks on the market.
Also, the broker is required to have a certain amount of capital maintained. With these and many other requirements, the services of this Forex broker are thought to be a guarantee of the safety of Forex traders around the world.
How are regulations keeping you safe?
Regulations are one of the few things that you can use to determine whether a broker can be trusted or not. However, this is not a real guarantee. There are many brokers that are authorized but still offer many problematic things. Thankfully, this is not a thing for PrimeFin. This FX broker follows all of the regulatory guidelines very strictly, resulting in a very safe and secure trading experience offered to traders.
Regulations have changed the Forex trading market a lot, and they are creating transparency and security that is so important for every investor. The regulatory agency controlling PrimeFin has proved over the last few years that it has what it takes to create a safe environment for investors, and today, the guidelines that they offer are very important for the safety of traders.
Assets offered by PrimeFin
Before you start trading, you need to understand what it is that you want to trade. In the world of Forex, there are many assets available, and all of them are created for different types of investors. At this Forex broker, there are many available trading instruments, creating a space where everyone can find something that they can enjoy. In total, there are more than 350 available assets available at this FX broker, as our review of PrimeFin broker shows. These are assets that can be traded right now at PrimeFin:
Currency pairs
Stocks
Commodities
Crypto
Indices
Metals
Because of such a diverse market, this broker can be used by any trader. Below, we will discuss every single one of these offerings one-by-one to help you understand which one will work the best for you.

Currency trading
Around the world, Forex is one of the most popular markets. People are trading currency pairs every day, and this broker made sure to offer as much as they could to currency traders. Today, there are more than 40 currency pairs available for investors. The leverage is very high, and depending on your trading account, can get as high as 1:400.
There are three major types of currencies available at this FX broker, they are Majors, Minors, and Exotic currency pairs. All of these are very different from one another and depending on your experience and needs, you can choose to trade either one of these three.
However, because the leverage is so high, trading Forex with this broker can be quite risky. As our review of PrimeFin shows, high leverage is very useful for those FX traders who know exactly what they are doing in the market. High leverage means higher risks, but at the same time, could also end up in huge wins. However, if you are not well-experienced traders, we would recommend avoiding using it altogether.
Currency trading is becoming more and more popular every day, and this broker offers some of the best services in this regard by offering zero commissions and super-low spreads, which means that you will have more money for investments.
Stocks trading
For many years, it was though that stocks trading was something that only huge companies could do. But this has changed a lot thanks to the Forex brokers like PrimeFin. Today, it can be traded by anyone around the world, and this Forex broker is doing everything to makes sure that they offer some of the most popular stocks around the world.
Our review of PrimeFin shows that you can trade stocks of some of the biggest companies on the market like Google, Facebook, Apple, Microsoft, and many others. This can be done with zero commissions and very low spreads. Also, you do not have to own the actual stocks itself, you can use the CFDs to trade the stocks at PrimeFin FX broker.
Commodities trading
Commodities are something that has played a huge role in the everyday lives of people ever for a very long time now. They have been used for centuries, and people continue to invest in them today as well. There are two major types of commodities, hard and soft commodities. Soft commodities are the ones that are a result of agricultural activities, such as wheat, flour, cocoa, coffee, and many others.  Hard commodities are those like gold, gas, etc.
One of the main reasons behind the popularity of commodities is that they are something that all of us already very familiar with, which makes trading them very easy for many people. Thanks to the low spreads and non-existent commissions, trading commodities at PrimeFin is something that is very attractive for many investors around the world.
Crypto trading
The Forex trading market is very well-known for its interest in the development of the world. It has always been very active in using every new technology around the world. Recently, crypto has become a huge part of Forex trading worldwide. Today, more than ever before, crypto is accessible for every investor around the world.
Today, you can trade cryptos like Bitcoin, Litecoin, and many others with this FX broker without having to actually hold them. You can do so by speculating on the changes in the prices of these cryptocurrencies. This review of the PrimeFin broker shows that many people are using cryptos for trading at this broker, and we very much recommend doing so to our clients.
Indices trading
Indices are a perfect way for those who are looking forward to the best way possible to achieve unrivaled business experiences. You will have the option to trade big world indices such as NASDAQ, DOW, FTSE 100, and many others at this Forex broker. Our PrimeFin review shows that this Forex broker works very hard to ensure that every investor can find something on the platform that they can use, creating a very unique atmosphere for every investor.
Metals trading
If you are looking for an investment option is something that is very stable, then the metals trading is a perfect option for you. Over the years, metals have had this 'safe-have' status, which brought many people to use them for trading. Metals, especially gold, tend to keep their price even in the hardest situations around the world. Even more, they somehow tend to increase in price.
Because of this, metals trading is being used by many investors around the world. At this FX broker, you can use many options when it comes to precious metals, such as silver, gold, and many others. Thanks to the very low spreads and zero commissions, trading metals with this FX broker is a great option for investors.
Since there are so many investment options available at this Forex broker, it is very easy for people to find something that they like. After you have chosen what it is that you want to trade, now it is time for you to create a live trading account. Below, we will talk about the options that you have.
Choose between Silver, Gold, and Platinum accounts at PrimeFin
Before you are able to invest in the very popular market of Forex, you will have to decide which account type meets your needs more. There are three major account types available for investors at PrimeFin, they are:
Silver Account
Gold Account
Platinum Account

All of these three accounts are very different from one another and offer different services to investors. The greatest thing about it is that no matter how much of an experience you have, you can very easily find something that fits your needs at this Forex broker. Let's discuss the offerings of these account types.
If you are new to the Forex trading market, you definitely need an option, which can give you the ability to trade Forex with minimum risks, while also learning more about this market. A perfect choice for people like this is the silver account, which offers investors to trade with minimum deposit, and fairly low leverage. This account offers access to a huge trading market, with more than 350 available trading instruments.
After you have gained enough experience in trading, it is time for you to enjoy the special benefits created for you thanks to the gold account. Gold is a perfect account type for those who are looking for more risks on the market and more turnover. This account type can work perfectly for intermediate FX traders, who are looking for new ways to invest in the world of Forex.
The platinum account, on the other hand, is something that was created especially for the most experienced investors on the market. This account can be a perfect choice for those who are ready to face the biggest challenges and risks in the world of Forex, but know exactly what it is that they are doing. So, if you are confident in your skills, then this account is the perfect choice for you.
Demo Account
If you believe that you need more experience in the world of Forex, you should definitely use this opportunity to gain more experience in trading. As this review of PrimeFin shows, this demo account is a perfect way for investors to learn more, test their strategies, and even come up with new tactics.
The demo account perfectly resembles real-life trading and can be used by investors to see how the broker actually works. The best thing about the trading account of this Forex broker is that the broker provides a certain amount of virtual cash that you can use, and after you run out of the virtual cash, the broker will provide even more.
Many people think that demo accounts can be used only by beginners to learn more about Forex trading, but they could not be more wrong. Demo accounts are a perfect way for every investor to learn more about not only trading but about the broker that they are using as well.
Deposit funds on your trading account
Once you are sure about your needs and know which account is the perfect choice for you, it is time for you to make payments. There are several methods that investors can use to deposit funds on their trading accounts. You can use something that is a more traditional way of payment, such as direct bank transfers or credit/debit card payments, or go with modern payment methods like Skrill and Neteller.
For most of the payment methods, there are zero commissions applied to the deposits made by the investors. However, it would be a good idea to check out the information about commissions and fees with your payment provider to make sure that there are no commissions charged from their side.
Trading platforms of PrimeFin – what does this broker offer?
Trading platforms are something that determines the trading experience that you will have the most. The amount of time that you will use on the Forex broker will be mostly spent in the trading platform, because of this, you should make sure that the broker that you are using is offering something that can be very easily used by you.
This Forex broker offers a very well-developed and well-known trading platform, called WebTrader. WebTrader was developed by a Russian company, called MetaQuotes, the same company that has worked on some of the most popular trading platforms on the market, such as MetaTrader 4 and MetaTrader 5.
WebTrader offers investors the ability to trade Forex without having to download additional applications. Our review of PrimeFin shows that this trading platform is very popular around the world and there are many people who are very actively using it. It can be used directly from any browser and offers access to a huge market.

Trade Forex with your smartphone with PrimeFin now
One thing that makes PrimeFin such a great Forex broker is that it worked very hard to make sure that it offered something that could be used anyone on the market. The broker mostly focuses on the region of Asia, where many people still do not have access to PCs. However, recently, many studies have shown that a huge majority of the population in the region owns smartphones.
Because of this, the broker worked very hard on the application that it offers for smartphone users. As our review of the PrimeFin broker shows, the application that was created by this company can be used by both, Android and iOS users. This mobile application is very easy to be used and offers a great trading experience to investors.
Education material of PrimeFin – is it any good?
While reviewing PrimeFin, we focused a lot on the educational material that this broker offers. We were very glad to see that even though this is a fairly new Forex broker, it has worked very hard with some of the top Forex traders on the market to create educational material that can help any investor on the market.
The educational material that is available at this broker is very diverse and can be used by anyone. The great thing is that you do not even have to be a user of this broker to use the material that it offers, which means that you can learn about trading at this broker and then start trading.
You can find anything from E-Books to videos, to webinars at this broker. The webinars that are available have been created with the help of top Forex traders on the market, who are sharing their experience and knowledge with the users of this broker. According to regulatory guidelines of top-tier regulatory bodies, Forex brokers are required to offer educational material on their website, because it is creating something for investors that they can enjoy.
The educational material offers something for any type of trader, even if you have a lot of experience in this market you can still learn a lot about trading. You can enjoy the very frequently updated news pieces and analysis about the ongoing events on the market on this Forex broker, which is a great thing. With the help of it, you can always stay in touch with the developments around the world and make your decisions in the world of Forex with more certainty.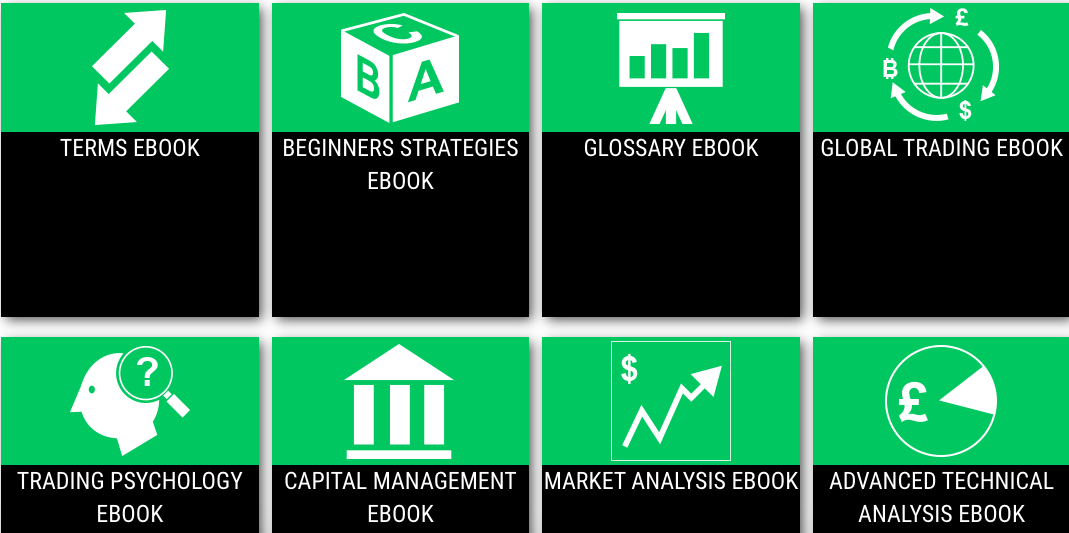 Website & Customer support team
The website of this Forex broker is something that can be enjoyed a lot. The pages on the website are created so that you can very easily find anything that you want to, the broker also offers every single legal document on the website, which can be seen by everyone. This proves that this broker has nothing to worry about and nothing to hide.
The Customer support team of the broker is something that we were very glad to encounter. As our review of PrimeFin shows, there are three ways that you can contact the customer support team, they are:
Live Chat
Email
Phone Number
We tested out all of these three options and they turned out to be very helpful and very good. You can check out all of these three options right now by yourself. Thanks to this great offering, no matter what it is that you need, you will very easily get help from the customer support team of this FX broker.
Final verdict – Should you trust this company?
After a very intensive review of PrimeFin, we are able to say that this is one of the safest and most secure Forex brokers on the market. Although it is fairly new, it has managed to offer some of the best services to clients all over the world. The services of the broker are unmatchable and we believe that this broker can be a huge help for anyone.
In the market that is so risky and full of so many scam companies, we were very glad to find PrimeFin, a great example for every company on the market. Because of the amazing offerings that this company has, we recommend the services of it to everyone. So, do not hesitate, and start trading with Forex broker right now!